rand Information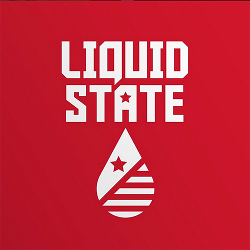 Liquid State Vapors are committed to high quality e-liquid and responsible packaging, branding, and marketing. Liquid State are a Max VG line, using only the highest quality ingredients, flavorings, and nicotine. Flavour inspirations are drawn from US states and the special flavors of each state that make them unique and memorable. Handcrafted in the USA.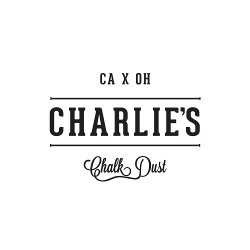 Abiding in sunny Orange Country in California, Charlie's Chalk Dust have been created from long-forgotten recipes found in an old, old diary from 1923 (allegedly). With all of their e-liquids at 60% VG and above, Charlie's Chalk Dust e-liquids are a verifiably smooth vape, with some tasty and unique flavours to boot.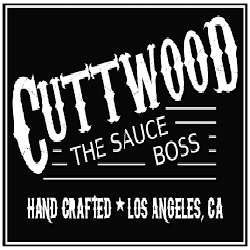 Cuttwood prides itself on providing quality made products. Through research, development, rigorous testing, and innovation, they are dedicated to providing the best e-sauce on the market. Cuttwood are proud to make their products with only approved high quality ingredients and the best flavors in the world.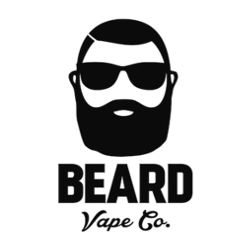 Beard Vape Co. e-liquids are the product of dedicated Californian juice makers who started out with their own vaping stores in the US before making their excellent juices available to the wider market. Thanks to their popularity in the States, Vape Club have brought the Beard Vape Co. e-juices to their UK and European markets so a whole new spectrum of vapers can fall in love with Beard Vape's innovative flavour blends, which include treats such as cheesecake with strawberries and a very special cinnamon funnel cake. The names of their flavours might be numbers, but the flavours themselves are uncompromisingly delicious.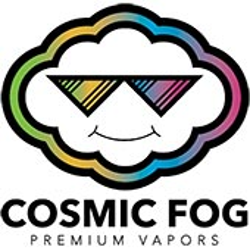 Cosmic Fog Vapors premium E-juice made in Orange County, California. Their range of eliquids has proved to be a hit in the USA and we're delighed to bring the full range of these delicious elixirs to the UK!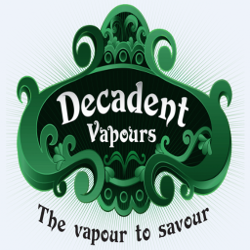 Decadent Vapours are one of the UK's market leaders in the production and supply of the highest quality e-ssence (also known as Juice or e-liquid), and offer the broadest range of flavours. All Decadent Vapours flavours are made in Britain, to the highest possible standards known to man, so you can vape in the complete confidence that you are enjoying the very best. Their brand has become globally recognised in the vaping community, and our consistent high quality and vibrant flavour range have proved enduringly popular.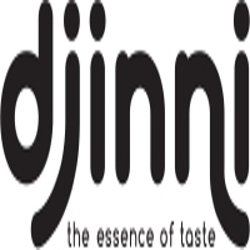 In Spring 2015, to showcase nearly six years of mixing experience, DV brought out a shiny new line of e-liquids called 'djinni'. Over one year, the team had whittled over one hundred flavours down to a perfect ten. Since then, the range has gone down a storm with reviewers, and customers alike. In addition to the 10 stupendous pre-mixed flavours. djinni spans a spectrum of mouthwatering contemporary tastes, hand-made and available in 1.8%, 1.2% and 0.6% nicotine strengths. From the insanely fruitful to refreshing menthol, from indulgent dessert and candies through to richly satisfying tobacco and coffee vapes. Now you can discover the magical tastes of djinni.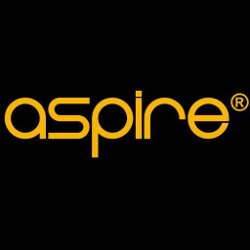 Aspire was founded in 2013, and has quickly become one of the best-known vaping brands in the world today with many online reviewers talking about Aspire product virtues. Aspire is manufactured in house by their factory which has vast e-cigarette experience of over ten years. Their factory has high quality, and stable customer relations with many of the leading electronic cigarette companies the world over. Their management, product development, and quality control are key to their success.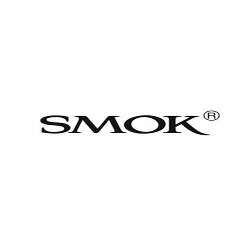 SMOK is the leading brand of ShenZhen IVPS Technology Co Limited, which is professional in researching and manufacturing electronic cigarette. It is located in Nanshan district Shenzhen City, the center of world E-cigarette supply chains. Since the foundation in 2010, SMOK has achieved an excellent reputation for its high quality, powerful innovation ability and outstanding customer service. Through continuous research and development in new technologies, SMOK has released a series of patented products which have made a profound influence on the whole industry. SMOK dedicates to create new vaping experiences for customers. A focus on product design with more vapor, endurance, safety, and taste to ensurean elegant vaping experience is our goal. SMOK deeply believes that "Success Starts Where It Ends :With the Customers".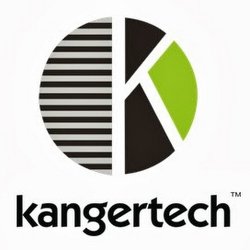 Kangertech is one of the most well-known electronic cigarette brands based in China. Providing customers with industry leading service and products and an overall pleasant vaping experience worldwide.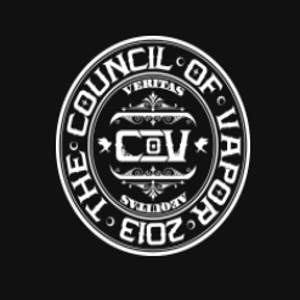 Council of Vapor was founded by a group of passionate vapers who were seeking the most durable tools to cope with a long life expectancy and range of uses. Council of Vapor creations are born from the hearts of true vapers and the lifestyle existence as the ultimate goal. The group doesn't believe that a person makes a mod, we believe that an owners mod becomes a part of them after creation. Their mods and delivery systems are designed in the US by the Council of Vapor founding team and crafted in Taiwan. They create an easy to assemble, compatible, new aged line of devices that fit a vapers' true desires. If you looking for a new line to satisfy your needs, look to Council of Vapor, they're a group of experienced vapers who understand the needs of what you are looking for.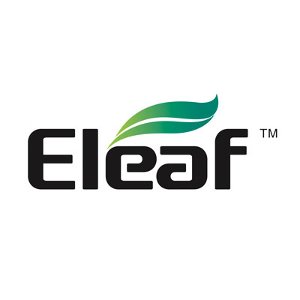 Eleaf Electronics Co., Ltd. was established in 2008, located in Shenzhen city. Eleaf has quickly become one of the best-known vaping brands in the world throughout our continuous efforts and creative spirit. Decent cooperative relationship with their distributors and attentive service to end customers have enabled Eleaf a worldwide famous vaping brand. They also support OEM and ODM applications to meet different distributors' needs. All members in Eleaf factory are endeavoring to provide the worlds' best vaping experience.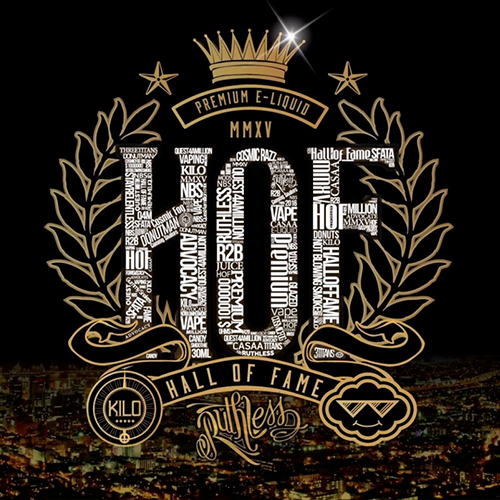 Hall of Fame are the veritable super-group of eliquids, featuring three flavours from three of the biggest and well regarded eliquid mixologists on the current market. With flavours from Cosmic Fog, Ruthless, and Kilo, this is a range of big hitters from some very popular brands.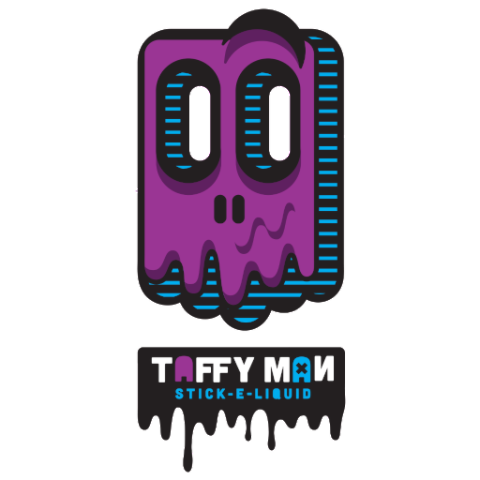 Taffy Man eLiquids mix the classic seaside candy taste of Saltwater Taffy, with a variety of different fruity tastes, creating a range of sweet and unique vapes to tantalise those buds of tasting. Featuring blends of Banana and Kiwi, Strawberry & Watermelon, along with Grape, Blue Raspberry, Sour Apple, there's some definite palate cleansers among the Taffy Man range.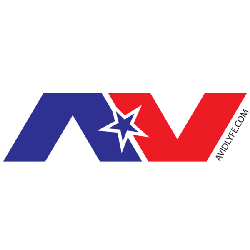 The company started in 2014 with Erik Hutchinson's vision for creating a healthier more active lifestyle through vaping. With his revolutionary designs he created the first competition mod that was able to withstand hot builds for the cloud chasing scene. His revolutionary button housing and tube design got him the nickname "the Modfather." Since then he's striven to create quality hard hitting mod that still maintain the high quality standards he started off with in the beginning.e this