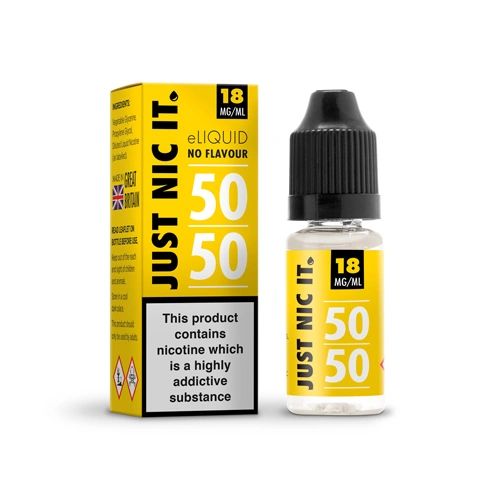 Just Nic It ®
Just Nic It is a brand new product specially designed to enable you to continue to use your favourite juices after the new TPD rules come into affect from May 20th 2017.
Simply put, Just Nic It which is TPD Compliant, comes in a variety of nicotine strengths already mixed in either 50/50 or High VG strengths with a 30ml Unicorn bottle.
To use it you simply buy your favourite 0mg juice.  0mg juice is not being banned under the new laws as it contains no nicotine.  You add 20ml of your 0mg juice to the unicorn bottle, and then add your 10ml bottle of Just Nic It.  This will add the exact amount of nicotine to your juice, and you can enjoy your favourite juice again like before!
As an example, if you buy a 10ml, 9mg Just Nic It you add this to 20ml of your favourite juice(which is 0mg) and this will result in 30ml of juice at 3mg!  Simple!
Reviews
Featured Products