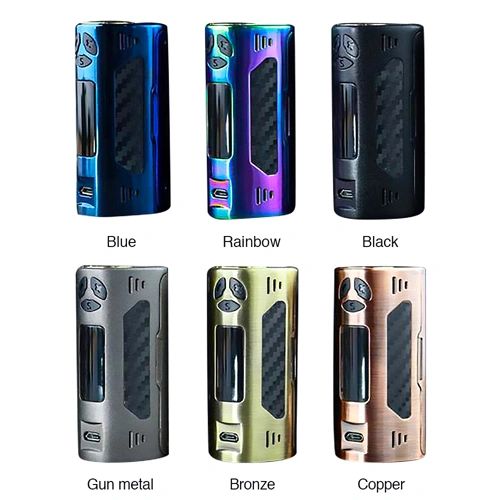 DOVPO TRIGGER 168 MOD
DOVPO TRIGGER is a device that focused on user experience as well as performance. With the individual "SET Button" and super sophisticated drop-down menu, you no longer need to remember all the 3-click or multiple combinations, you no longer need to worry about firing the device when you have to turn off the device, because now you can 5-click the "SET Button" to turn on/off the device.
We put the Fire Button and Adjust Button on opposite sides of the device, it actually makes perfect sense, we strongly recommend you get one in your hands and feel the convenience it brings to all users.
DOVPO TRIGGER is a device that's 25mm-atty compatible, another huge pro for all the users as well.
Features:
1. Size: 82.5mm x 41.5mm x 40.5mm
2. Color: Anodized Matte Black
3. Material: Zinc Alloy
4. Display: 0.96" OLED
5. Working Voltage: 6.4v - 8.4v
6. Wattage Range: 5W - 168W
7. Temperature Control Range: 200°F - 600°F/93°C - 315°C
8. Battery: 2 x 18650 High-drain Battery
9. Ergonomic Design
10. Drop-down Menu
11. Super Responsive
12. 2A Quick Balance Charging.
What's in the box:
1 x Mod, 1 x USB Cable, 1 x English User Manual.
Reviews
Featured Products