GATTAGO 50ML SHORTFILL BY TWELVE MONKEYS ORIGINS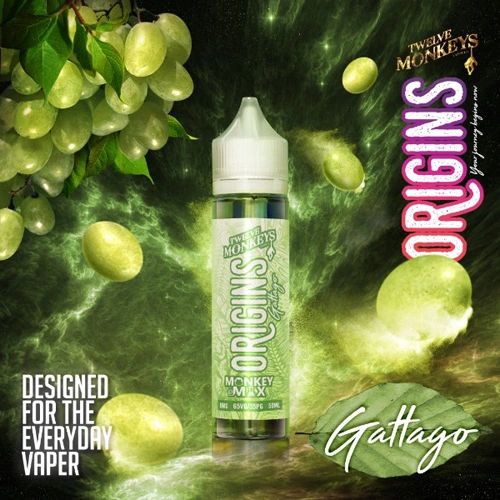 GATTAGO 50ML SHORTFILL BY TWELVE MONKEYS ORIGINS
Gattago eliquid is a combination of taste notes from the classic Galago and Matata blends, featuring the taste of sweet grapes throughout, with a fizzy twist on exhale for a fresh tasting finish.
Gattago is available in 50ml shortfills with space for a 10ml nicotine shot of your choice. For example, adding an 18mg 10ml nic shot will create 60ml of 3mg eliquid. These eliquids have an 80% VG blend, ideal for producing clouds and deep flavour when used with a sub ohm tank or kit.
Twelve Monkeys are a Canadian manufacturer famed for distinct fruity flavour. If you're a fan of smoother flavours, we recommend trying Shoku.
50ml of Eliquid in a 60ml Shortfill Bottle

Space For a 10ml Nic Shot

Made in Canada

80% VG / 20% PG

Designed For Sub Ohm Vaping

Mixed and Bottled in an ISO 7 Cleanroom

Childproof Cap

Tamper Evident
Reviews
Featured Products