LIMITLESS RDA ATOMIZER (COBRA)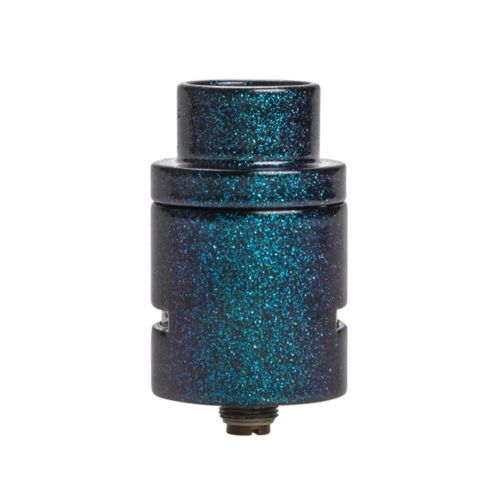 LIMITLESS RDA ATOMIZER (COBRA)
The Limitless RDA series are a bunch of high-quality dripping atomisers. Designed to be easily disassembled, the Limitless RDA features three posts, milled contact points, and large holes for easy coil assembly.
With an innovative O-ring design, the dripper sleeve remains exactly in place, and doesn't spin or move once set, and the wide-bore chuff cap allows for maximum airlfow and a smooth vape.
Please note: This atomizer is not pre-installed with coils or cotton, and these items must be purchased separately.
Contains:
1 x Limitless RDA 

2 x Replacement O-Rings

3 x Replacement Screws
Features:
Square insulator post made of Brass

Copper connecting Pin

Milled negative posts

Large holes to accomodate all wire gauges

Wide bore chuff cap

Innovative O-ring design
Important information about Rebuildable Dripping Atomisers:
This product is designed for experienced users, and for those possessing an ohms reader or multimeter to test their coils on. This device requires a comprehensive understanding of the technicalities of vaping, along with knowledge of electronics and ohms law. We don't advise any beginners to start rebuilding coils without speaking to a knowledgeable shop.
A rebuildable coil must be tested carefully on an ohms reader before it is used on a device. Not testing this properly may present a safety risk for the user, and no new coils should be used on an electronic vaping device until the coil is known to be safe.
Reviews
Featured Products