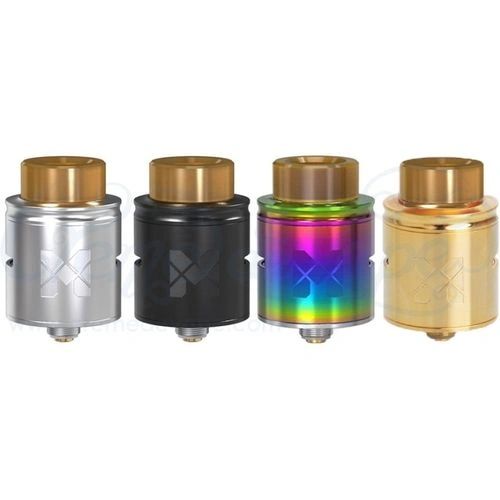 VANDY VAPE MESH 24MM RDA
The Vandy Vape Mesh RDA is the next level in vaping technology, which uses Stainless Steel Mesh wire instead of the standard wound coils we've been used to. While standard single and dual coil builds are still compatible with the Mesh RDA, Mesh wire offers a smooth and flavoursome vape with little to no noise, and a reduction on spit-back.
The Mesh RDA is constructed of high-quality stainless steel, and includes an 'invisible' clamp style post-less deck with a 1mm eJuice well.
Included in the RDA package are both an Ultem and Doc drip tip, along with a bottom feeder pin to allow for Squonk vaping. Consistent vapour and flavour production ensure the Mesh RDA is set to be the next big thing.
Contains:
· 1 x Vandy Vape Mesh RDA
· 1 x 18.5mm Delrin Doc Tip
· 1 x Accessory Bag
· 3 x KA1 Mesh Wire
· 3 x Ni80 Mesh Wire
· 3 x SS316 Mesh Wire
Features:
· Stainless steel construction
· 24mm diameter
· Can build standard single coil, dual coils, or single Mesh wire
· Ultem drip tip and Doc Tip included
· Side adjustable airflow
· Postless deck
· 1mm depth juice well
· Mesh wire included: KA1 (80 mesh - 80 holes per inch), Ni80 (100 mesh - 100 holes per inch), SS316L (150 mesh - 150 holes per inch), all are 10 x 40mm
· Bottom feeder pin
· 510 threading connection
Important information regarding Pre-made Coils and Rebuildables:
This product is designed for experienced users, and for those possessing an ohm reader or multimeter to test their coils on.
This item requires a comprehensive understanding of the technicalities of vaping, along with knowledge of electronics and ohms law. We don't advise any beginners to start rebuilding coils without speaking to us or a knowledgeable shop. We do not recommend using this kind of product with a mechanical mod of any kind.
A rebuildable coil must be tested carefully on an ohms reader before it is used on a device. Not testing this properly may present a safety risk for the user, and no new coils should be used on an electronic vaping device until the coil is known to be safe.
Reviews
Featured Products